Back at the end of May, I covered collage artist Loïck Even as part of the Ongoing Art Gallery. The minimal creations where solid color backdrops (often construction paper and felt) wonderfully contrast the cutouts. While some collage artists hone in on heavy layers, Even keeps it, as he puts it, "simple and accessible." I spoke with the French artist (who has recently spent time in both Bordeaux and Vannes) about his history with collage art, his minimal approach, his future plans, and his upcoming Advanced Technician's Certificate.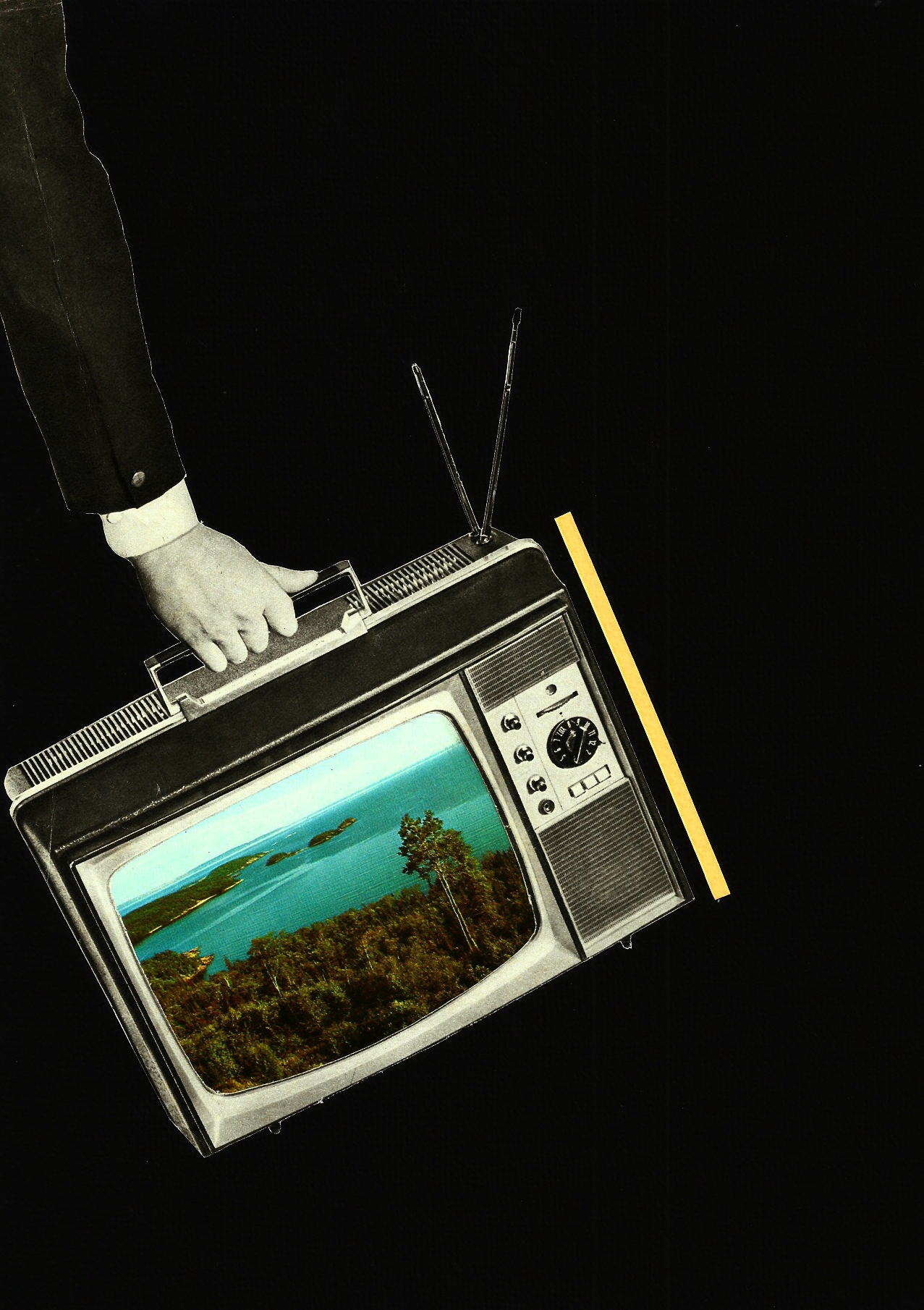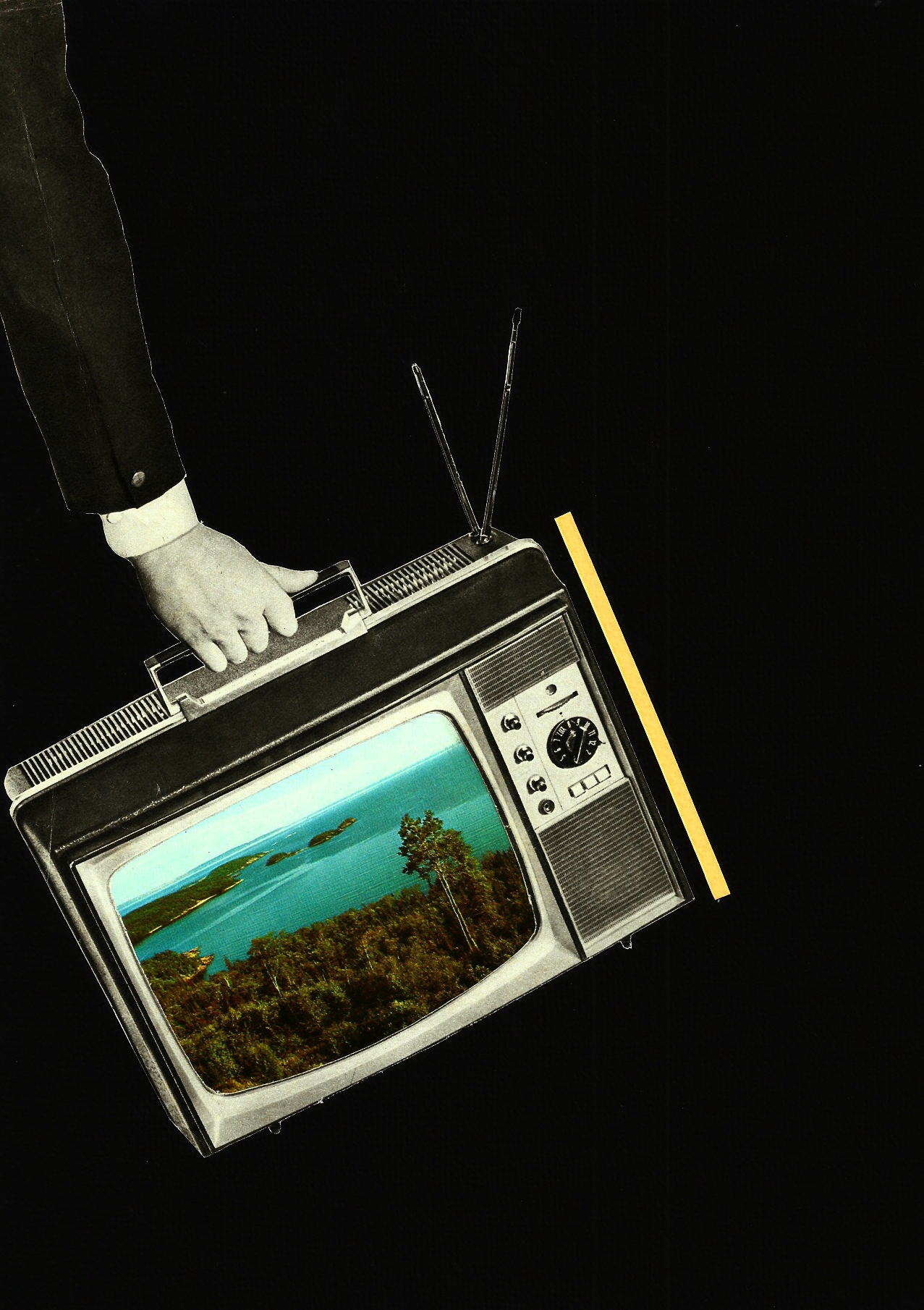 How has 2017 been treating you so far?
Hey Ben! 2017 has been treating me quite well for the moment!
Your oldest post on Instagram is from March. How long have you been doing collage art?
[laughs] Yeah the Instagram is actually pretty new but I've been doing collages for more than two years now. I first started posting pictures of my work on my personal Instagram account and on Facebook, before I decided to create a page exclusively dedicated to my collages.
How would you describe your collage art to a stranger on the street?
That's a tough one! I'd probably tell him that collage is the art of taking something that (most of the time) is not yours and transforming it into something that reflects who you are and/or what you feel. In that sense, I'd say that it is a type of art that allows you to find a piece of yourself in others.
Your current focus seems to be very minimal. Has this been an evolving style or something you have always done?
My style has indeed evolved a lot since the beginning. I first started by making very minimalist collages, before evolving towards a 'heavier' style, where I used a lot of scenic pictures, black and white characters, and other colored elements such as cars or planets. I also experimented a lot of things from techniques to the kind of paper used, but I'm currently going back to (my own) basics: a black background, a black & white piece, and a very few colored elements. I really want my art to be simple and accessible to most. I also prefer working with smaller elements now.
What are some studio essentials?
Concerning the instruments, my essentials are very basic: a cutting board, a good cutter, a sharp tiny pair of scissors, a good stick of glue & a lot of old magazines. Music is also definitely a studio essential for me, as it influences me a lot through the creative process...When I work at night, I also like having a little glass of wine or an ice cold beer!
Outside of collage art, do you have any other hobbies/interests?
Yes I do! As stated previously, I love listening to music, discovering new bands and new genres, going to shows and hunting for records. I've also been rollerblading for almost 10 years now. The sensation of freedom it brings and the infinite trick possibilities makes it an incredible means of expression.
What have you been listening to/reading/watching recently?
Recently, I've been listening to a lot of French artists, from famous Francoise Hardy or La Femme to more obscure bands from the 80s like Martin Dupont or Lost Desert, a killer coldwave band. But other artists like Slowdive, King Gizzard & The Lizard Wizard, Sneaks, Mac DeMarco, The Proper Ornaments, The Growlers and even Sade have been on repeat too.
I've been reading some books about Pop Art and am currently going through the awesome '21st Century Collage' collection, which I highly recommend to anyone who wants to discover how diverse contemporary collages can be. I also read some poetry from Dylan Thomas, which was pretty cool.
The last movies / shows I've watched were Alien: Covenant, the third season of Twin Peaks, the awesome thriller Get Out and the latest Pirates Of The Caribbean, which was actually not so bad [laughs]!
What do you have planned for the rest of the year?
I'd love to travel a bit in the summer and for Christmas, attend a couple music festivals, make some more collages, try to make another exhibition happen, develop a real website and an online shop and most importantly start an Advanced Technician's Certificate in Business Units Management in September.
Do you have any advice for artists working on their craft?
'Don't think twice, it's all right' – Bob Dylan
Do you have any final thoughts / words of wisdom?
First of all, I would like to thank neonpajamas for doing this interview with me.
I would also like to thank Maeva, my girlfriend who's been very supportive since the beginning, Yoan Le Brun from the independent record store 'Le Bocal' in Vannes, France, for letting me show my collages to the public for the very first time in his awesome shop, and everyone who appreciate my work in general.
All my collages are for sale, unless they're already sold, of course.
I sell originals only as I don't want to make prints, and I do ship worldwide.
Just send me a DM on my Instagram ((@loickeven_collage) or a mail to even.loick@gmail.com if you're interested in purchasing a piece. And don't worry about the prices, I'm not Andy Warhol.