Blake Showers is a visual artist living and residing in Birmingham, Alabama. The illustrator and cartoonist has been working relentlessly over the last couple of years by properly blending elements of hip-hop with pop culture and childhood nostalgia into one seamless and unique style of penmanship. From drawing his own renditions of an endless supply of hip-hop artists (Rae Sremmurd, Ugly God, Kodak Black, Kendrick, Lil' Yachty) to covering his favorite cartoons and animes (Ahh! Real Monsters, Akira), Blake Showers has been making a name for himself slowly but surely. And I haven't even mentioned his clothing line and his manga series. I've been following his work for over a year and have enjoyed seeing his craft blossom and bloom, so after seeing his Twitter bio stating "COMMISSIONS CLOSED", I felt it necessary to reach out and ask Showers a bit about his current projects, his local art scene, and what he has planned for the world down the road.
How has 2017 been treating you?
Honestly it has been pretty rad! I'm starting to connect with a lot more people lately. Like a lot of work I have been doing has been paying off. It's crazy! I've been doing a lot though trying to keep busy [laughs].
Your Twitter bio currently says, "COMMISSIONS CLOSED". What are you working on?
Too much [laughs] I'm finishing up a couple commissions I have slacking on. I'm focusing hard on my portfolio for character design. I'm applying for a position at Cartoon Network. I really want to work there bad. I've been in love with cartoons since my younger days and to this day I feel the same! After I get my portfolio wrapped up, I'm going to work more on my manga 4strikes. I really kinda take on too much at times and that helps some times but I gotta learn to chill on the workload.
I was introduced to your work through KLUB Monsta, a fellow Alabama collective. What's the art scene like in your area?
Oh yes! They are hella nice! Josh is the GOAT foreal! The art scene is really booming in Birmingham now. I used to live paint while this amazing rap group called C1ub AM would perform. It really helped my get more open with my art and go out and display my craft. It was so much fun doing the shows with them. They had the hypest energy to feed off of. There are so many events happening and more outlets for artists to thrive in. It's gotten a lot better through the years. I would say it's like Atlanta but more chill. It is also nice that it's more laid back because people are more genuine and nice because we are all working toward the same goals. More music artists have been coming through to perform lately, it's lit!
Your pieces often combine hip-hop with cartoon/comics. What/who has been inspiring you as of late?
Ah man for sure my biggest influence is the OG, Akira Toriyama. All his work is so great and well executed. Even his other works that aren't Dragonball are amazing. Also like all the music that's been coming out this year has been very helpful with my process. I really love listening to $uicideboy$ to get stuff done. Also OthaSyde has great beats as well that keep me in the zone.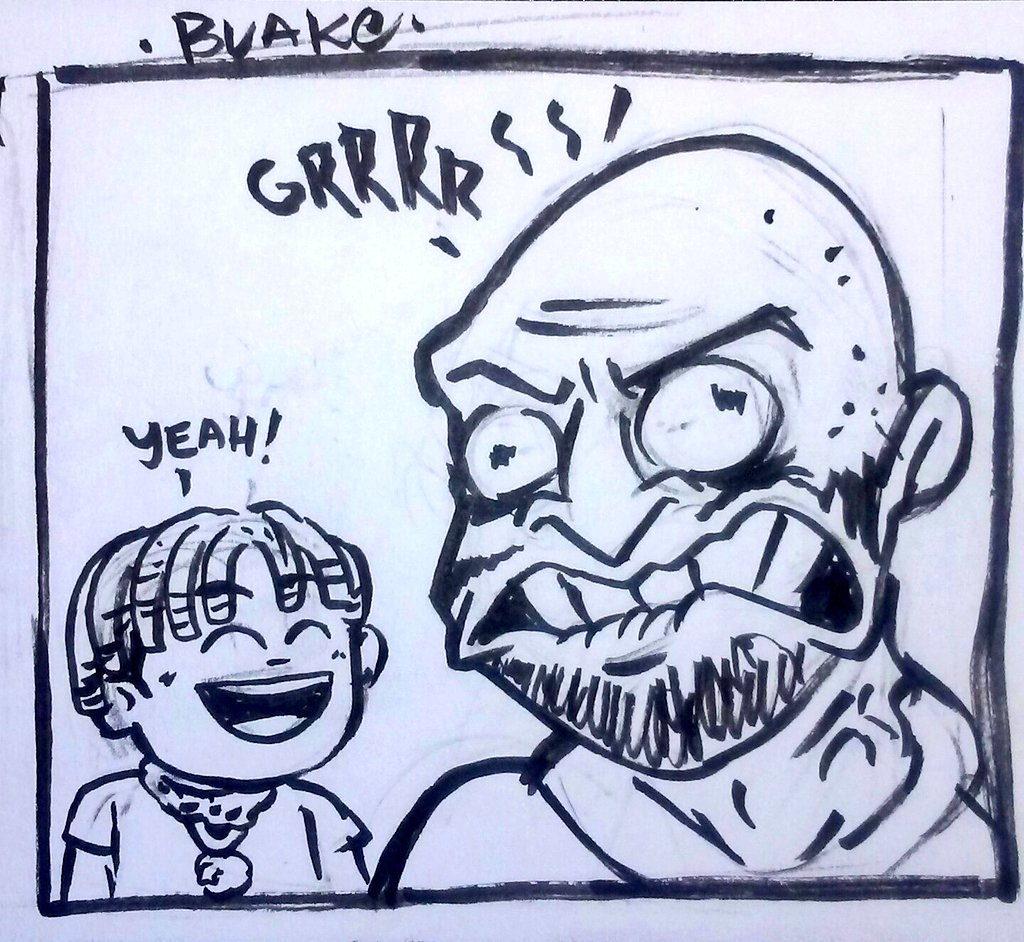 Do you create every day or does it come in waves?
I try to create everyday if possible! Even at work I draw on receipt paper if I have a really great idea. A lot of the best ideas I've had have been from being bored at work [laughs]. Some days I can draw for hours and hours and not get tired. But some days I'll color like one drawing and be exhausted. I think it really just depends where my head's at.
Outside of illustrations, do you have any additional hobbies / interests?
I really love music. I chop and screw songs on my down time. I try to dabble in beats as well. I'm not really that good at the beat making but I like doing it for fun. I have so much respect for all producers. Fruity Loops is like a foreign language to me [laughs] it's crazy what people can do on there.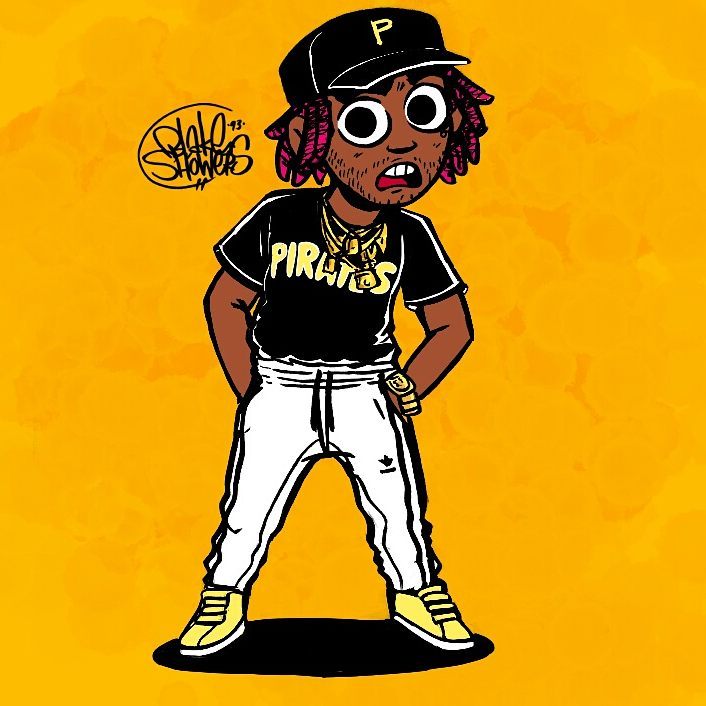 Do you have any advice for artists working on their craft?
I would say just do it for yourself. Don't do art or anything really to impress people. Just do it to better yourself. Also ALWAYS USE REFERENCES IN DRAWING. I use to be so stubborn and try to draw stuff off the top of my head. It wasn't working. To be honest I just started doing that around 2 or 3 years ago [laughs].
Any final words of wisdom / closing thoughts?
Keep doing whatever you have a passion for! Give it time and it will pay off I swear. Even when you think no one cares just keep doing it. Everyone gets their turn and eventually everyone will be on your side! Please never give up! And thank you so much for this Ben!